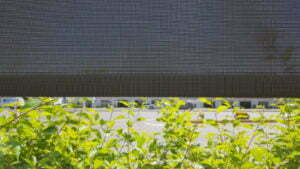 While many people around the world are starting to experience cooler weather, it doesn't have to be hot outside for the sun to do serious damage to your property or even your skin. There are many things you can do to reduce the harmful effects of sun damage on your home, but one of the most beneficial and long-lasting is adding solar screens to your windows.
Solarus USA has been providing customers in Florida's Palm Beach, and Martin counties with the best-quality solar screens available for many years. Here, we'll discuss the many benefits of adding solar screens to your home.
How Do Solar Screens Work?
Solar screens, also known as privacy shades, are dark screen panels that are placed over the windows of your home. They actively deflect the sun's rays from shining inside your home, while still allowing for natural light to filter through. Designed to protect your home from the sun's glare, there are a host of other reasons you should consider adding professionally-installed solar screens to your residential or commercial property.
Solar Screens Offer Improved Visibility
Homeowners who upgrade their property by adding solar screens to their windows can enjoy improved visibility across their house or backyard since the glare from the sun is reduced. You can enjoy more peaceful rest periods, and not have to worry about constantly hassling with finicky blinds or window shades. Solar shades are an easy, efficient way to improve the aesthetic of your home and make it a more restful, enjoyable place to be.
Add Curb Appeal to Your Home With Solar Screens
Unless you are standing right next to the window, you can generally not tell that a solar screen has been installed. Still, window solar screens are customizable, and since they are available in a variety of colors and designs, you can select whatever look and finish you like. Solar screens can add some serious curb appeal to your home or commercial property.
Solar screens for windows also protect your furniture. The glare of the sun can cause your expensive furniture to fade or become discolored. By installing solar shades, you are adding longevity to your furniture, carpet, upholstery, and curtains from harmful UV rays. In this way, solar screens can save you a lot of money and stress in the long run, making them an investment that will continue to pay off for years and years.
Other Benefits of Solar Screens
There are many reasons solar screens are such a rewarding investment. Here are just a few of the ways window solar screens can make your life easier:
Solar screens keep bugs out. No one likes finding bugs in their home, and once one insect finds its way inside, you can bet a whole host of them will soon follow. You can prevent insect infestation by adding solar screens to your windows. Solar screens allow you to enjoy the comfort of outdoor living without having to deal with all the elements.
Boost your property value with window solar screens. Even if you aren't planning to sell your home anytime soon, it never hurts to add improvements and upgrades that can boost your property value over time. Window solar screens are a big selling point for potential buyers since they are considered a luxury upgrade that can offer many benefits over time.
Energy savings can help keep your utility costs low. By blocking excess heat from the sun, retractable screens minimize air conditioning use, which in turn could lead to lower utility bills each month.
While awnings can help provide some sun protection, they aren't effective at every angle, since they rely on the position of the sun in the sky. Window solar screens are the best way to reduce sun damage on your furniture, curtains, and skin, and they come with the added benefit of making your home look more attractive as well.
Solarus USA Offers a Great Selection of Solar Screens
The top-quality solar screens from Solarus USA are designed for the way you live. We offer a wide variety of Sunesta solar screens, made from the very best materials. Our solar screens are available in a wide range of colors, so you can select the option that best fits your home and your desired look. Constructed of durable polyester and PVC coating, our solar screens are designed to last for years.
You can select your optimum opacity level so you can enjoy as much privacy as you want, while each specific style of the screen is marked with a special number that can be used to look up the details, in case you need assistance or troubleshooting help from Solarus USA's customer support specialists. To learn more about our custom solar screens in Florida's Palm Beach, and Martin counties, contact Solarus USA today.