While Florida is known as the Sunshine State, not everyone enjoys exposing themselves to its harmful UV rays. Too much exposure to the sun can feel uncomfortable and be unhealthy. Awnings help combat these concerns by providing homeowners with protection from the elements without compromising the look of their outdoor space. However, not all awnings are created the same.
Understanding the importance of quality, Solarus USA creates superior sun protection products using only top-of-the-line materials like Sunbrella marine fabric. Learn more about our wide selection of Sunbrella fabrics and what makes them stand out from the rest.
Awning Fabrics by Sunbrella
To accommodate a variety of styles and design tastes, Solarus USA offers clients a large selection of fabric aesthetics and patterns to choose from. Our selection features the following categories:
Crest denim
Capri
Sky blue
Pacific Blue
Mediterranean blue
Ocean Blue
Concord
Captain navy
Maine blue
Navy
Alpine
Ivy
Forest green
Fern
Erin green
Seagrass green
Persian green
Crest ash
Smoke
Black
Slate
Charcoal grey
Cadet grey
Silver
Natural
Oyster
Parchment
Linen
Wheat
Aspen
Spa
Basil
Ginkgo
Turquoise
Aruba
Aquamarine
Crest birch
Taupe
Cocoa
Tan
Nutmeg
Rust
Tuscan
Sunflower yellow
Buttercup
Orange
Logo red
Jockey red
Terracotta
Burgundy
Black cherry
Mahogany
True brown
Beige
Heather beige
Toast
Tweed
Royal blue tweed
Mediterranean blue tweed
Hemlock tweed
Dubonnet tweed
Linen tweed
Charcoal tweed
Mocha tweed
Walnut brown tweed
Tresco
Tresco indigo
Tresco brick
Tresco clay
Tresco ginger
Tresco birch
Tresco brass
Tresco linen
Silica
Silica stone
Silica silver
Silica dune
Silica barley
Silica sesame
Motive denim
Manhattan cobalt
Saxon cascade
Captain navy/natural classic
Cooper navy
Freemont mariner
Navy/taupe fancy
Pacific blue fancy
Baycrest pacific
/canvas block stripe
Sapphire vintage bar stripe
Baycrest sky
Hartwell lagoon
Kiawah spa
Lankford willow
Rumba cactus
Colonade juniper
Parade olive
Manhattan forest
Beaufort forest green/natural 6 bar
Ashford forest
Fern classic
Fern/heather beige block stripe
Forest green/beige/natural fancy stripe
Black forest fancy
Taupe 5 bar
Forest vintage bar stripe
Henna/fern vintage
Moss classic
Hemlock tweed fancy
Forest green fancy
Classic regimental
Ombre dark brown/salmon/beige
Saxson chili
Manteo cardinal
Bisque brown
Brass/black cheery classic
Motive dusk
Courtland pebble
Westport grain
Incline parchment
Grey/beige chip fancy
Manhattan fog
Vaughn glow
Clinton granite
Rodanthe metallic
Beaufort yellow/white 6 bar
Parade seagull
Grey/black/white
Beaufort black/white 6 bar
Black/taupe fancy
Putty regimental
Taupe tailored bar stripe
Heather beige classic
Manhattan dune
Westfield mushroom
Beige/white
Chocolate chip fancy
Colonnade fossil
Essex curry
Eastland redwood
Spice/brass vintage
Eastridge cocoa
Havelock brick
Colonnade redwood
Rodanthe sunrise
Parade oak
Shafford ginger
Ginza java
Manhattan Classic
Ginza onyx
Cooper black
Shafford classic
Hatteras raven
Burgundy/black/white

Plum fancy
Other Products and Finishes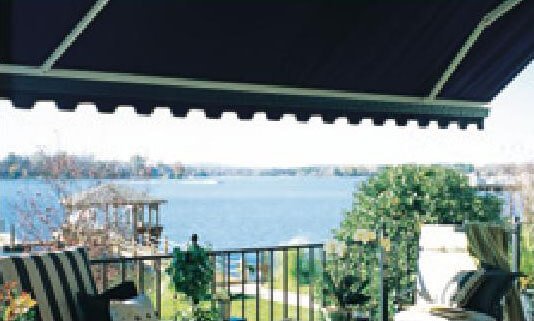 Sunbrella
The premier performance fabric for awning and marine applications.
Sunbrella Plus
A traditional Sunbrella awning and marine fabric with a durable polyurethane undercoating for superior water resistance.
Sunbrella Clarity
For awnings that need to look their best but won't get regular cleaning, clarity features.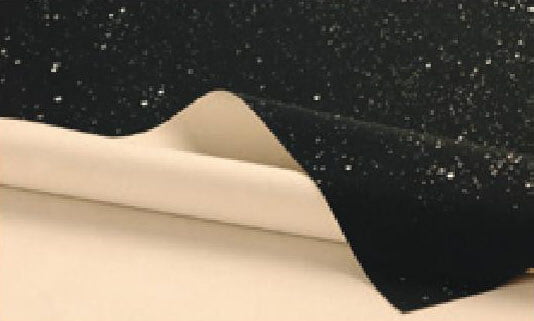 Sunbrella Supreme
A luxurious, waterproof exterior marine fabric featuring Sunbrella canvas on the exterior face, and a special Sunbrella flocking on the reverse side.
Sunbrella® and the Environment
The Sunbrella team is committed to consistently and creatively conducting business in an environmentally responsible manner.
Sunbrella Durability
Because Sunbrella fabrics last longer, people use less fabric and generate less waste as compared to other fabrics that might fade, lose strength or succumb to mildew and atmospheric chemicals.
Skin Protection
The Skin Cancer Foundation recommends Sunbrella fabrics in shading products as an aid in the prevention of sun-induced damage to the skin as a part of a complete sun protection regimen, including regular use of sunscreen.
GreenGuard Certified
All Sunbrella and Firesist® fabrics are certified by the GREENGUARD Institute's Children and Schools standard for contributing to healthy indoor air quality by being a low emitting interior product.
Reducing Our Carbon Footprint
Projects such as the installation of a 500-kilowatt solar panel system at our Norlina Plant and the upgrade of all lighting fixtures in three warehouses reduce annual CO2 emissions by over 1,000 tons.
ISO 9001 AND ISO 14001
Our ISO 9001 Quality Management and ISO 14001 Environmental Management certifications demonstrate commitment to providing exceptional products and services while recognizing our environmental responsibilities.
Wastewater Reduction
Our unique coloring process eliminates the harmful chemical effluents of conventional dyeing processes.
Zero Landfill
Anderson is recognized as a member of the South Carolina Environmental Excellence Program as a result of our recycling and waste reduction programs. The Anderson team recycles all of its waste – including industrial materials, packaging, office and cafeteria waste.
Sunbrella Renaissance Fabrics
Sunbrella Renaissance furniture fabrics combine up to 50% post-industrial recycled Sunbrella fiber with virgin Sunbrella fiber to achieve vintage charm, rich coloration, soft feel and excellent performance.
Sunbrella Offers Recycling Service To Customers
For over 30 years, Sunbrella has recycled its industrial wastes such as yarn, fabric and packaging. As a result, Sunbrella's South Carolina Plant sends absolutely no waste to the landfill.
Sunbrella also provides a unique way for customers and consumers to recycle Sunbrella fabrics through a revolutionary take-back program called "Recycle My Sunbrella." For more information on our continuing commitment to sustainability and the environment, visit www.recyclemysunbrella.com.
Sunbrella Renaissance fabrics
Sunbrella® Renaissance fabrics were created with two objectives in mind: creating beautiful, vintage-inspired fabrics and recycling post-industrial fabric waste.
Introducing Unity, the first Sunbrella Renaissance awning fabric. Crafted for shade applications where subtle texture and distinctive detail creates a timeless charm, Sunbrella Unity is ideal for any awning.
Care and Cleaning
One of the best ways to keep Sunbrella fabrics looking good and to delay the need for deep cleaning is to rinse regularly with clear water to help prevent dirt from becoming deeply embedded in the fabric.
Sunbrella fabrics can be cleaned while still on an awning frame or boat top. Simply brush away loose dirt, rinse and clean with a mild, lukewarm soapy solution. rinse thoroughly and allow to air dry.
For detailed cleaning instructions, visit www.sunbrella.com/cleaning.
10-year Limited Warranty
This limited warranty protects the original purchaser from Sunbrella awning and marine fabric becoming unserviceable due to color or strength loss from normal usage and exposure conditions, including sunlight, mildew and atmospheric chemicals. the limited warranty coverage period is ten years from the date of original installation (fi ve years for specialty fabrics Sunbrella Plus, Supreme and view).
For more information about the Sunbrella limited warranty, visit www.sunbrella.com/warranty.
All fabricS are 100% Sunbrella® acrylic. Sunbrella fabrics are non fire retardant. do not expose to extreme heat or fire.
Benefits of Sunbrella Marine fabrics
Sunbrella marine fabrics offer homeowners more than just shade from the sun. Retractable awnings that are made with Sunbrella fabric offer the following advantages:
Extended outdoor living space: Broaden your home's living space with an awning featuring Sunbrella marine fabrics. It offers unmatched protection from harsh UV rays and provides cool, comfortable shade.
Enhance energy efficiency: Cooling down your outdoor space can result in a cooler home overall. Create a more energy-efficient house with a Sunbrella fabric awning.
Increase curb appeal: Sunbrealla awning fabrics are designed to not only increase the functionality of your home but its overall appearance, as well. Transform a mundane space into a stylish and functional area you truly enjoy.
Shop Awnings at Solarus USA
Take back your outdoor space with quality sun-blocking solutions from Solarus USA. We specialize in providing residents in the Palm Beach, Martin, and Broward County areas in FL with quality-made products featuring industry-leading materials. Contact us today for more information about our Sunbrella marine fabric selection and other products in our inventory.