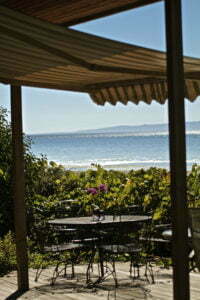 The Sunshine State is most known for its beautiful beaches, thrilling nautical recreation, and sunny climate. However, not all residents enjoy exposing themselves to the sun. For those who much prefer to take pleasure in the Florida climate while under shade, Solarus USA offers a line of high-quality sun solutions.
Since 1981, our 5 Star, award-winning firm has been providing sun-blocking products to residents in Palm Beach, Martin, and Broward Counties, Florida, including retractable awnings, solar screens, and more. Our exceptional products and relentless attention to detail allow us to accommodate every client's sun-shading needs.
About Our Products
Florida's weather can be severe in many different ways. Awnings and other outdoor products need a durable construction of heavy-duty materials that will withstand rough conditions. At Solarus USA, we manufacture all of our products in Florida from only the highest-grade materials.
All of our products are created using powder-coated Memory Steel. Capable of bending and flexing and then returning to its original shape, memory steel is a specialized material that is hot galvanized both inside and out, helping prevent any rust or corrosion.
For superior protection from harmful elements, we use time-tested, Marine Grade fabrics. Solarus USA understands the importance of using quality materials. We will never use lightweight aluminum or any other type of material that is not approved by the Miami Dade wind load code ratings.
Our Selection of Sun Solutions
Homes and businesses have a variety of sun-blocking needs. To accommodate all, Solarus USA offers a wide range of products, all made with the same meticulous precision clients have come to expect. Our inventory of products includes:
Awnings
To help homeowners and commercial organizations take back their outdoor spaces, we offer stylish and durable awnings. Every awning offers advanced sun protection in incredible trendy designs capable of enhancing the appearance of any space. Solarus USA manufactures several different types of awnings, including:
Retractable awnings: An extension of your home or business, retractable awnings create enjoyable living spaces with comfort and health in mind. Clients can choose from various fabric styles and designs to help make their awning unique to their space.
Window and door awnings: Clients can help stop heat from entering their home or business with window and door awnings. These sun solutions improve the efficiency and overall look of an establishment.
Luxe pergola motorized shade structures: A standalone structure, this unique sun-blocking awning allows clients to create an entire living space in their backyard. With complete control, clients may either have their awning open to sunlight or closed and sealed from the elements.
Additionally, all of our awnings come equipped with wonderful accessories designed to improve their convenience and function.
Solar Screens
For complete vertical control, clients may expand their living spaces with solar screens. With the ability to be raised or lowered with ease, clients have customized control of the amount of protection or sunlight in their space.
Retractable Bug Screens
Unfortunately, the beautiful Florida weather brings out more than just its residents. Insects and other pests may turn a beautiful outdoor living space into an unbearable inconvenience. To help prevent this from happening, we offer retractable bug screens. With several mounting methods and multiple fabric thicknesses, these screens enhance the comfort of a space with a push of a button.
Our Services
While working with Solarus USA, you will not only receive quality products but the knowledge and expertise our team provides. We are proud to offer our clients specialized services, such as:
Professional installation: For your awning to function properly, it must first be installed correctly. Our team specializes in awning installation and will ensure it is operating properly.
Customized products: No home or business is the same and therefore needs will differ. We offer clients customized products in a range of styles and sizes, allowing them to design their ideal solution.
Fabric recovers: Even with trusted materials, awnings will require maintenance services. We provide fabric recovers should an awning need to be repaired or should a client wish to change the look of their design.
Browse Our Selection of Retractable Awnings and Other Sun Solutions
Those seeking awning companies in Palm Beach, Martin, and Broward Counties, Florida seeking quality will find exceptional sun solutions at Solarus USA. Our awnings have been tested to handle 90 mph winds in the projected position and come equipped with valid limited lifetime frame warranties. For more information about our business, materials we use, and products we offer, contact us today at Solarus USA.