Premier Shade Experts in Palm Beach, and Martin Counties, FL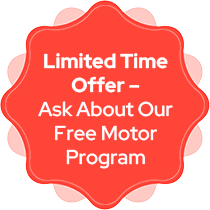 Premier Shade Experts in Palm Beach, and Martin Counties, FL
When it comes to retractable awnings, shades, and screens, Solarus USA is the leading option for many homes and commercial organizations in South Florida. Since 1981, residents and business owners have depended on us to design, install, and service state-of-the-art retractable awnings and solar shades from our Palm Beach facility.
Our German-engineered industrial machinery ensures the design and development of the finest awnings, shades, and screens, using only Florida's Sunesta products and Sunbrella top-quality fabrics. Both companies set the bar in industry standards, featuring the latest technology along with modern yet classical looks that last. You can expect durability, longevity, and style with your custom-built outdoor and patio protective products made with the following materials:
Our Sunesta products are built to withstand hurricane gusts outlined in the most up-to-date Miami-Dade, Florida Wind Load Building Code, and each awning comes with a code warrant number. In addition, they are guaranteed rust-proof and corrosion-resistant.
Solarus USA has a Google 5-star customer rating and we value every client. Our awning, screen, and solar-protection products are built to meet your needs and expectations.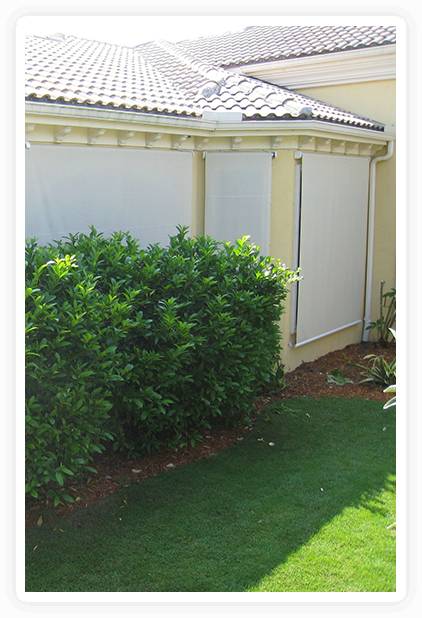 Solarus USA offering premium Sunesta retractable awnings is the first manufacturer to get approved for the stringent Miami/ Dade Hurricane code wind load ratings! Product code approval sticker on every awning!
For over 40 years, Solarus USA has been reinvigorating the residential and commercial landscapes of Palm Beach, and Dade Counties, turning them into elegant spaces protected from the South Florida weather and natural elements. Take a look at the array of products, photo galleries, and testimonials from our satisfied customers.
Let our Shade Experts show you how you can transform your outdoor living space into a beautiful shade paradise!
Solarus USA Shade Experts are here to help you design and transform your outdoor living and commercial spaces into the living or work areas of your dreams. Take advantage of your entire property by creating an alluring and comfortable shaded paradise you can enjoy year-round. Visit us at our Palm Beach showroom, or contact us to schedule a free consultation.
We take great pride in the professional work we do. Our outdoor installations range from retractable awnings over backyard patios to wide window shades that protect your bedroom from the sun and help prevent your cooling bill from skyrocketing during the summer months.
It does not take much to make a big difference. Imagine installing a retractable awning, solar shade, or bug screen custom fit to your porch or patio. Besides being remote-controlled for easy use, these simple additions can expand the use of your property, protecting your home or business from sun and wind damage.