Premier Shade Experts in Palm Beach, and Martin Counties, FL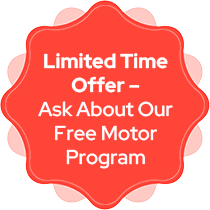 Premier Awnings in West Palm Beach, FL
For over 40 years, Solarus USA has been the go-to choice for retractable awnings, shades, and screens in West Palm Beach. With a reputation for unparalleled quality and service, home and business owners alike trust us to provide top-of-the-line products that keep them cool and comfortable all year long. Our commitment to innovation and design ensures that each awning installation is a unique and eye-catching addition to any property.
Our cutting-edge German-engineered industrial machinery is made right here in the USA and can elevate your outdoor space to the next level and ensure the design and development of the finest awnings, shades, and screens in West Palm Beach and the rest of Florida. We proudly use only the highest-quality materials from trusted brands like Sunesta and Sunbrella to create custom awnings, shades, and screens that blend timeless style with the latest technology. With a focus on durability and longevity, our products are built to last while protecting you and your outdoor space from the elements. Our products do not rip or bind, ensuring maximum safety for you and your home. Bring your visions to life with flawless design and top-quality materials that meet and exceed industry standards. We use the following materials:
All of our Sunesta products meet the guidelines outlined in the most recent Miami-Dade Florida Wind Load Building Code and are built to withstand hurricane-strength winds. Each awning comes with a code warranty number and is guaranteed to be both rust-proof and corrosion-resistant.
At Solarus USA, we pride ourselves on providing our customers with the highest-quality awnings in West Palm Beach and unmatched customer service. We have a Google 5-star customer rating, and all of our awnings, screens, and solar-protection products are built to fulfill all of your needs.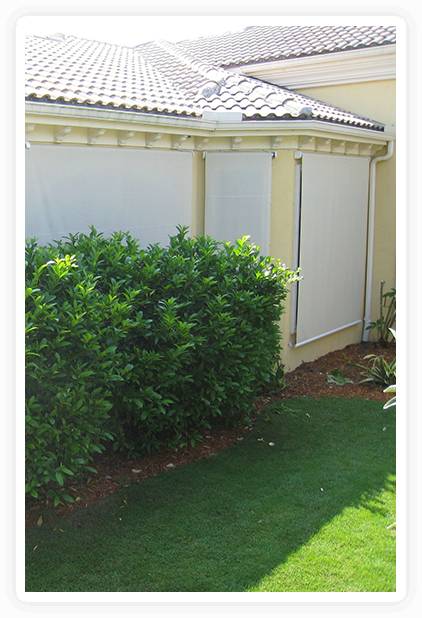 Solarus USA offering premium Sunesta retractable awnings is the first manufacturer to get approved for the stringent Miami/ Dade Hurricane code wind load ratings! Product code approval sticker on every awning!
Solarus USA has been transforming residential and commercial properties across Palm Beach and Dade Counties into stunning, practical outdoor spaces for nearly half a century. Combining elegant design with the latest weather-resistant materials, Solarus specializes in several kinds of awnings that beautify and shelter properties from South Florida's punishing climate. Not only this, but while unlevel ground can be a deterrent to many other awning companies, we can install ours even with a difference of up to 4 inches. This adds more flexibility and freedom to keep more of your property protected. Our diverse portfolio showcases how Solarus marries form and function to create distinctive, durable outdoor environments perfectly tailored to clients' needs and tastes. Countless customers have partnered with Solarus to bring their vision to life and safeguard their dream spaces for years to come. Take a look at our array of photos and testimonials from our customers and see why we provide the best awnings in West Palm Beach.
Experience the Solarus Difference Today!
Here at Solarus USA, we are here to transform your outdoor living or commercial space into the area of your dreams. With our diverse array of awnings and our committed team of installers, there truly is no better place to get any kind of awnings for your West Palm Beach property. If you have any questions about the types of awnings we provide or the services we offer, contact us today and we'll give you all the information you need to make the best possible decision for you and your property.
We take great pride in the professional work we do. Our outdoor installations range from retractable awnings over backyard patios to wide window shades that protect your bedroom from the sun and help prevent your cooling bill from skyrocketing during the summer months.
It does not take much to make a big difference. Imagine installing a retractable awning, solar shade, or bug screen custom fit to your porch or patio. Besides being remote-controlled for easy use, these simple additions can expand the use of your property, protecting your home or business from sun and wind damage.