Warm weather year-round makes Florida a great place to live. Whether your home features a deck, patio, or porch, you can spend plenty of time outside thanks to our warm climate. But high temperatures and harsh sun can ruin your fun. That's where backyard features like solar screens and retractable awnings can make a big difference. Learn about the benefits of these shade solutions in this post from Solarus USA.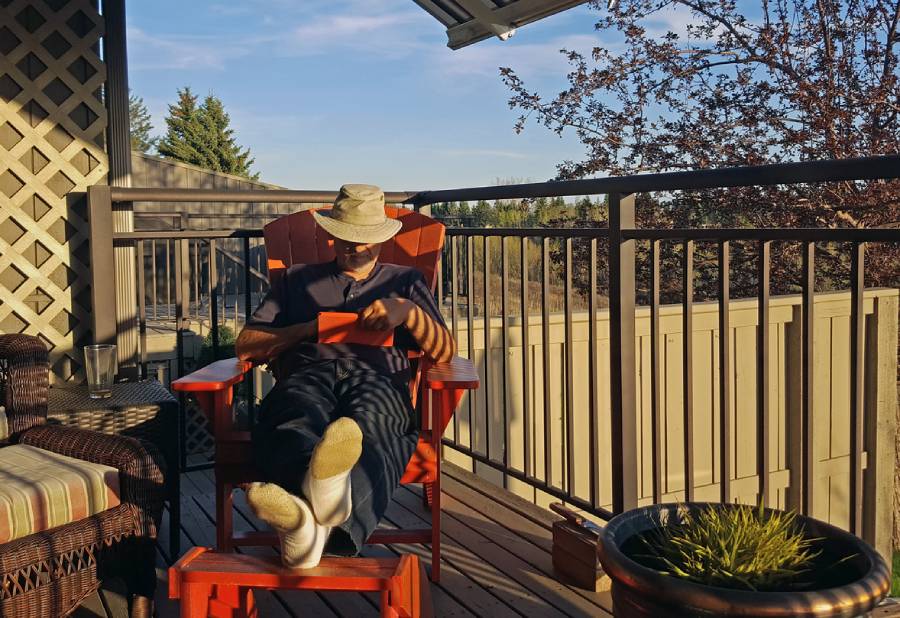 Adding Shade to Your Outdoor Space
With an awning or a screen, you can control the sun's brightness, keep your guests comfortable, and protect your furniture from fading.
A retractable awning provides a durable, weather-resistant shade cover that can be extended or stored away as needed. Retractable awnings work well on decks, porches, and patios, as well as in commercial settings like outdoor seating areas. These awnings are available in hundreds of different fabrics and can be mounted to a wall, roof, or soffit.
With solar screens, you can spend more time enjoying your outdoor living space. These retractable screens can be installed on your covered deck or patio so that you can be in the fresh air but still have an added layer of protection. Solar screens are available in a range of colors and opacities and are made from durable fabric that's easy to wipe clean.
With an awning, a solar shade, or a combination of both, you can make your home a more comfortable place to spend time with family and friends.
Benefits of Solar Screens and Awnings
Retractable awnings and screens give homeowners total control over the amount of sun or shade they want on their patio or deck. Both retractable awnings and solar screens have many advantages, including:
Increased comfort: Awnings and shades allow you to relax outdoors while staying protected from the sun's rays. Solar screen fabric also keeps mosquitoes and other pests at bay, so you can be outside without needing to use bug spray or insecticide.
Durability: Shades and awnings are made with high-performance acrylic fabrics that are resistant to mold, mildew, and fading. The fabric is easy to clean and can be protected from harsh weather when needed with the simple touch of a button.
Better visibility and brightness control: With a solar screen, your views of your backyard or garden aren't obstructed – but you still get extra privacy from your neighbors. And with a retractable awning or pergola cover, you can control the brightness of your outdoor space, keeping you and your guests comfortable without the harsh glare of the sun.
Energy savings: Adding shade screens and awnings helps block the sun's rays, keeping your house cooler. That means you'll spend less time running the air conditioner, which translates to lower utility bills and a smaller carbon footprint.
Sun protection: Many shade screens and awning fabrics offer the added benefit of ultraviolet (UV) protection. That's an important benefit for FL homeowners – not only does the fabric protect your skin from sun damage, but it also helps preserve your backyard furnishings and upholstery from fading over time.
Curb appeal: Investing in shade screens or an awning can help increase the value of your home. When the time comes to sell your house, you'll have spent years enjoying your outdoor space – and you can leverage this as a key selling point with buyers.
With the added comfort that low-maintenance solar screens, shades, and awnings provide, you will get more use out of your home – and you can spend more time relaxing without staying indoors and using the air conditioning.
Choose Solarus USA for Screens and Awnings
When you need a trusted professional to install a retractable awning or solar shade at your home, count on Solarus USA. Since 1981, we've been helping homeowners enhance their home's value and usability with Sunesta brand retractable awning systems and solar screens, as well as Luxe Pergola motorized shade structure systems. Our team is always willing to answer any questions our customers may have so that we can customize the perfect shade solution for your home.
Located in West Palm Beach, FL, Solarus USA serves customers in Broward, Martin, and Palm Beach Counties.  To learn more or schedule your free consultation, contact us today.