Homeowners looking to improve their outdoor living spaces may benefit from buying a retractable awning. This unique sun solution allows you to block out the intense heat from the sun while spending time outdoors. The retractable feature permits you to roll back the awning to enjoy cool summer evenings gazing at the beautiful sunset. The retractable awnings from Solarus USA are made from the highest-grade, durable materials. Here, we discuss how long homeowners and commercial business owners should expect their retractable awning to last and ways to extend its life expectancy.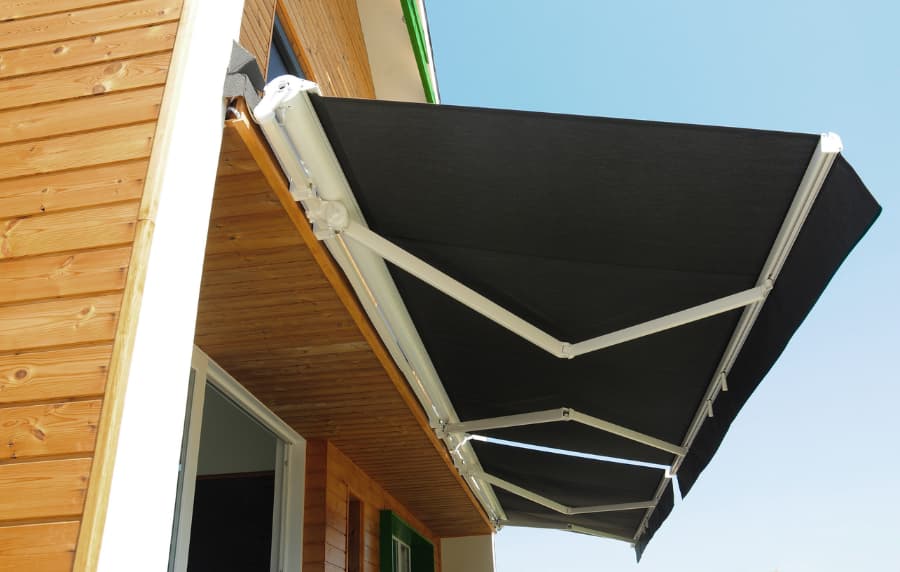 Our highly dependable retractable awnings allow you to create beautiful outdoor spaces with comfort and health in mind. Easy to maintain, our awnings are built to last for a long time — well beyond 15 years in some cases. To ensure our retractable awnings withstand the test of time, we produce them with sturdy materials, such as:
Marine-grade fabrics: This highly durable synthetic material endures the sun's harsh UV rays and resists water with ease.
Aircraft-grade aluminum alloy: This quality material features superior strength and durability as well as an attractive finish, making it an excellent choice for retractable awnings.
Memory steel: Used to reinforce concrete structures, memory steel adds another element of strength and stability to your retractable awning.
The amount of attention to detail we put into creating our retractable awnings, coupled with the quality of materials we use, gives us confidence that they are built to last. Therefore, we offer our customers the following warranties:
Five-year warranty on Somfy heavy-duty premium motor
Lifetime factory warranty on awnings frames
10-year warranty on fabrics
How to Increase the Lifespan of Your Retractable Awning
Even with top-of-the-line materials and excellent craftsmanship, retractable awnings need proper care to preserve their longevity. Homeowners and business owners should consider the following maintenance best practices to extend the life of their sun blockers:
Routine Cleaning
Routinely cleaning your awning does more than just help maintain its appearance. Over time, dirt and debris can build up on your retractable awning. If you neglect to remove these contaminants, they will eventually wear down the fabric. Cleaning the awning with a hose once or twice a month will retain its look and durability.
Pay Attention to Your Cleaning Supplies
When hosing down the awning is not enough, you may need to resort to other cleaning methods, such as cleaning solutions. Since not all cleaning solutions work the same, you should investigate options before applying one to the retractable awning. If you are ever unsure whether a cleaning supply is safe to use on a retractable awning, we recommend you ask the experienced team at Solarus USA for guidance.
Remember to Inspect the Frame
Fabric is the main design element, and customers tend to pay more attention to it than the awning's hardware. However, the frame requires the same amount of attention. Customers should routinely check their awning frame to confirm its integrity is not compromised.
It may also be wise to check the frame after a severe storm or high wind conditions, as these natural events sometimes cause damage to awning frames. Simply addressing these issues can extend the awning's lifespan and prevent the need for replacement.
Store Properly When Needed
Awnings should be buttoned up correctly to avoid costly damages during severe weather conditions. If not secured, your awning may tear away from the structure and cause damage to other objects in its path. For enhanced peace of mind, customers can add accessories to their awning, such as motion sensors, to minimize the likelihood of these issues occurring. The sensors will detect high winds and automatically retract the awning.
Enjoy a Retractable Awning from Solarus USA for Years to Come
Those in Palm Beach, Martin, and Broward Counties in Florida searching for durable and stylish retractable awnings should turn to Solarus USA. Our products are designed to provide comfort and relief for years to come. For more information about our awnings and other products, please contact us today.